This tutorial will show you how to close your Elementor toggle menu on anchor link click.
When you have a link like this /#section , clicking it will both scroll to the appropriate section (default behaviour) and close the toggle navigation.
First, add an HTML element close to your Elementor toggle nav menu
Add an HTML in your header template, close to your nav menu.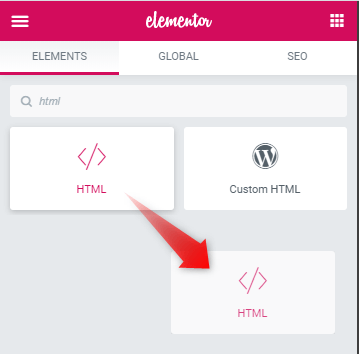 Under advanced, set it to position:absolute so that it doesn't occupy any flow space.
Then, copy paste this "Elementor Close Menu on Click" code
Copy paste it in the  HTML element.
<script&gt 
/* Please login to get the code 
 * The code will be for the Elementor Close Toggle Menu on Same Page Anchor Links Click tutorial 
 * Found at this URL https://element.how/elementor-close-toggle-menu-on-same-page-anchor-links/ 
 */ 
</script>
Finally, enjoy your new Elementor close menu on same page links!
And that's it! Everything should be working fine.
You have now improved UX with this Elementor closing menu toggle on same page links, saving a click for your users!