Crocoblock is running their birthday sale right now!
If you would like to support my work at Element.How, please follow the steps below, so that I get the attribution for your purchase. Thank you greatly, it really helps out!
Otherwise, you can also go directly to their website.
Crocoblock Birthday sale coupon code
Not certain what Crocoblock is, and if you should get it?
Learn about Crocoblock in my addons review.
Learn how to make advanced, dynamic websites with Crocoblock and Elementor.
Or keep reading to learn more.
First (as should be obvious) I'm an affiliate for Crocoblock, so I'm not definitely not fully impartial. Still I will try to give my genuine opinion on the matter.
The popularity.
Crocoblock is the most popular addon for Elementor. While that's difficult to prove, we can deduct that with a good amount of certainty based on how long they have been around, how many people are in their facebook group, and the size of their team.

It's the addon I see the most often when I jump into a client's Wordpress installation.
It also frequently wins random polls of 'which is your favorite addon' in the facebook groups.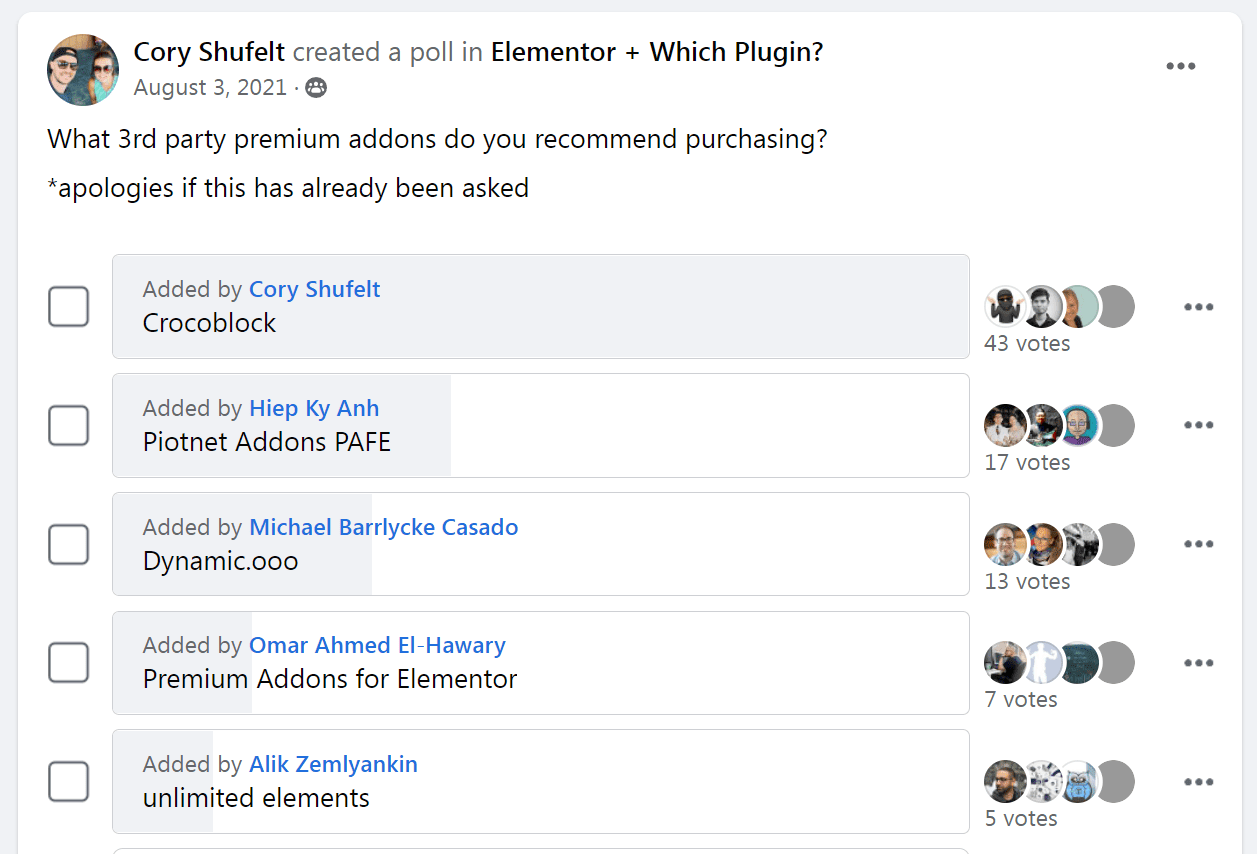 My opinion
I really like all the dynamic stuff it offers. In particular, I like these features from JetEngine:
User profile builder
Frontend posts submission (along with JetForms)
Listing Grid Layouts ( Injections, Maps : see demo, Calendar and carousel in particular)
Custom loop with dynamic visibility options
And I like JetSmartfilters. It's a nice and simple way to add filtering to Elementor websites. It's even more useful when it's used along with JetEngine to filter Custom Post Types.
And now (May 2023), they are adding support to filter the new Loop Grid element. They told me it will be officially added before June 1st.
The other tools that I find interesting are JetTabs and JetPopups. Both are great improvements over the equivalent from Elementor.
For instance, JetTabs has the ability to open and scroll to a specific tab from the URL. With Elementor tabs, you need one of my tutorials to accomplish this.
The rest of their plugins, I either don't care much for them, or don't have much experience with them.
So the question: is it worth it?
I would say yes, ONLY IF:
You are using mostly Elementor, Bricks Builder and / or Gutenberg
You intend to, or already, create data driven websites, with CPTs, custom loops and filters
You need map filtering and you like what you see in that example I shared above
You have good paying clients, where a single project will pay for the whole suite easily
If one or more of the above sounds like you, Crocoblock might be well worth it. Otherwise you might want to pass!